RED Silence – Art Installation and Durational Performance
dedicated to all women and to end violence aganst women
---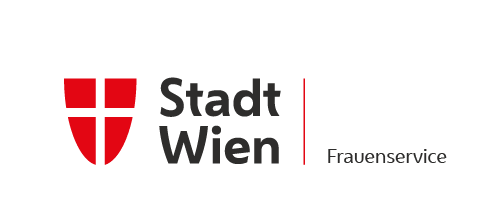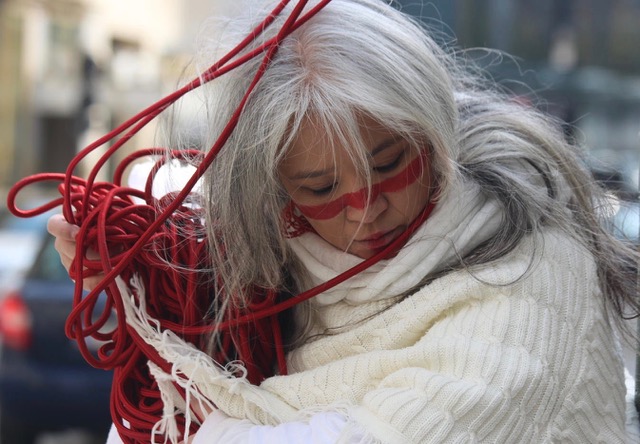 RED Silence is:
an artistic intervention in public space
a durational performance
dedicated to all women
audible / visible silence
a dance marathon
silent protesting
women´s affair
a vigil
dancing…
to end structual / physical / mental / domestic / cyber – violence against women
for real togetherness
for real equality and equal rights
for the change of the precarious situation of femail artists in the independent scene
for feminism and empowerment
to make women´s matters more visible
to raise awareness and sensitization to prevent violence
for the breath of endurance – for a change
Concept, planning and performance: Aiko Kazuko Kurosaki
Location and time
Kärnter Straße, neben der Wiener Staatsoper, 1010 Wien
Starting on Satuday, 22nd of August 2020 until Saturday, 19th of September 2020 – daily for 8 hours, from 1pm until 9pm
The Project
RED Silence is a durational, performativ artistic and dancing intervention in public space.
During 29 days, Aiko Kazuko Kurosaki, dressed completely in white, is dancing in slow motion holding a red rope inside her art istallation out of some pairs of red shoes as a reference to femizides and a orange light as a reference to "Orange the World!", an UN Women´s campign to end violence against women.
RED Silence creates time and space to raise awareness for the urgency of protection and prevention against violence to women, supporting women´s issues through art.
Content background
Dedication, emphaty ability, persistence, toughness and endurance are characteristics which are ascribed to women very often. But exactly those attributes bring women into trouble and an state of excessive demand.
RED Silence is workling with those attributions – as an honouring sign and appreciation of women.
Many women work in the so-called systemically relevant professions and have children, are often single parent and they constantly live in precarious circumstances. During the shutdown due to COVID-19 crisis women were exposed to multipler loads and domestic violence. The rate of femizide in Austria is increasing, there is an acute need for action. Many of the feminist initiatives act and work actively for real equality because it is an important step out of the spiral of violence.
But real improvement can only be achieved through active and direct cooperation between civil society and politics.
Art fosters visibility of problems, encourages discourse and is therefore an important part of raising awareness.
The color RED evokes numerous associations as love, aggression, blood or passion.
The common THREAD runs through traditional and modern cultures with meanings such as connection, networking, binding or fate. Strong symbolic meaning is ascribed to red thread. The life line in greek mythology, or the red thread of fate, that binds two people together in an old Japanese concept. Currently the term 'red line' is the idea of boundaries whose crossing has irreversible consequences, as is currently so present in the context of climate change or in politics.
The durational performance RED Silence, on the central square of Vienna at the St. Stephan´s cathedral, will be followed up by RED Silence extended, with lectures, workshops and short instant action campaigns, in public spaces all over Austria.
On the 25th of Nov. 2020 and 2021 a short version of RED Silence will be repeated as a simultaneously coordinated action campaign all over Austria, for two hours.
Participatory Aspects
RED Silence offers the space and time to cooperate with feminist initiatives in the form of parallel actions such as discussions, speeches, rallies, etc.
Topics, solutions, manifestos, visions, wishes are part of the art installation and can be added online here as a comment or as a cooperation blog article on its own. In that case please send them by email to the artist.
Dance along – everyone can follow the dancer's movements, they will be very easy.
In parallel to the real performance a supervised online blog is to be run on internet.
www.aikaku.net
www.1billionrising.at
www.redsilence.1billionrising.at