In this Blog you will find daily updates about RED Silence: Stay tuned and take a look in the categorie "RED daily"!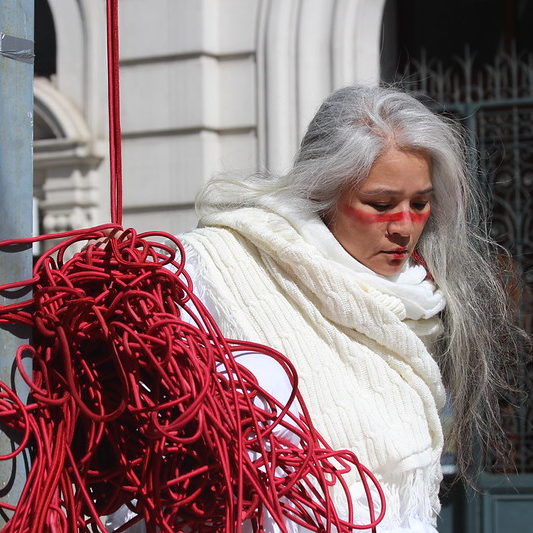 ---
Durational Performance of Aiko Kazuko Kurosaki dedicated to women and to end violence against women
Kärnter Straße, next Wiener Staatsoper, 1010 Wien
Starting on Satuday, 22nd of August 2020 until Saturday, 19th of September 2020 – daily for 8 hours, from 1pm until 9pm
---
---
RED Silence offers the space and time to cooperate with feminist initiatives in the form of parallel actions such as discussions, speeches, rallies, etc.
Topics, solutions, manifestos, visions, wishes are part of the art installation and are formatted on paper and attached to the parasol – please send them to the artist by email.
Dance along – everyone can follow the dancer's movements, they will be very easy.
In parallel to the real performance a supervised online blog is to be run on internet.
---